---
Quang Tri Province, Vietnam
Becamex Deputy CEO Pham Ngoc Thuan and an international group of marketing and investment professionals from the US, Canada, Europe, Japan, Korea, Taiwan, Greater China and Thailand visited Dong Ho City in Quang Tri Province in late July 2017.  The group met with provincial authorities led by Nguyen Duc Chinh, Chairman of Quang Tri province.  Becamex was asked to help support the economic development of Quang Tri in light of its successful work in Binh Duong and elsewhere.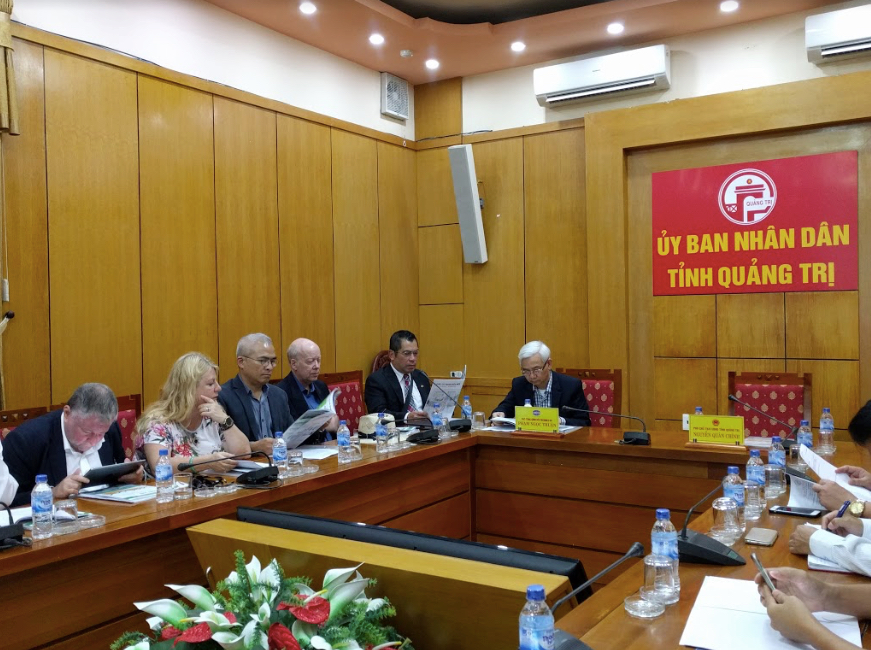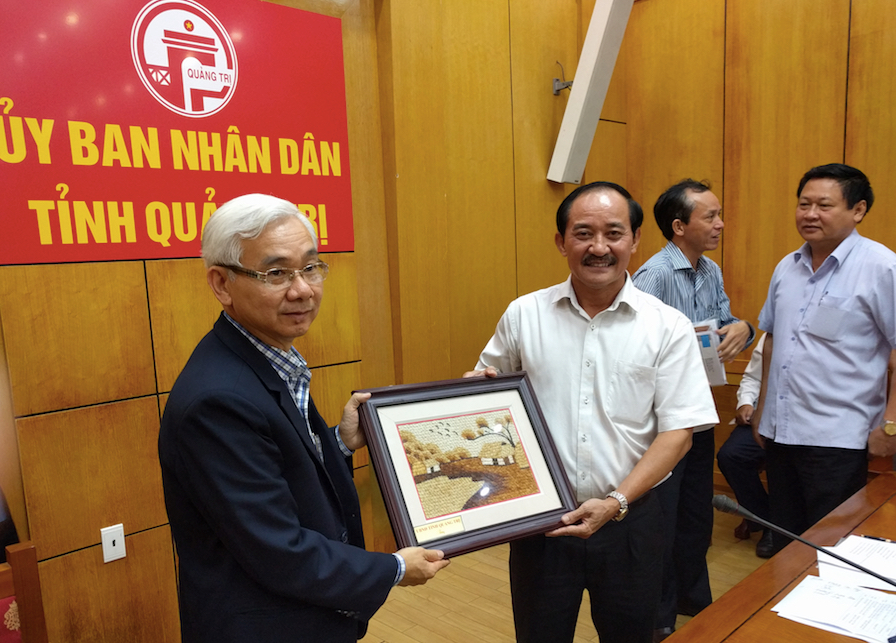 Quang Tri is located on the main traffic axis for Vietnam – Highway 1A, Ho Chi Minh Road, Highway 9 and is the Eastern most point on the East West Economic Corridor which over 1,450 kilometer long links Myanmar, Thailand, Laos and Vietnam.  It is also served by the North-South railway and Cua Viet port which has capacity of receiving vessels of 5,000 DWT.  The nearest major airport is in Hue, about 80 kilometers to the South.  Danang airport is about 150 kilometers also to the South.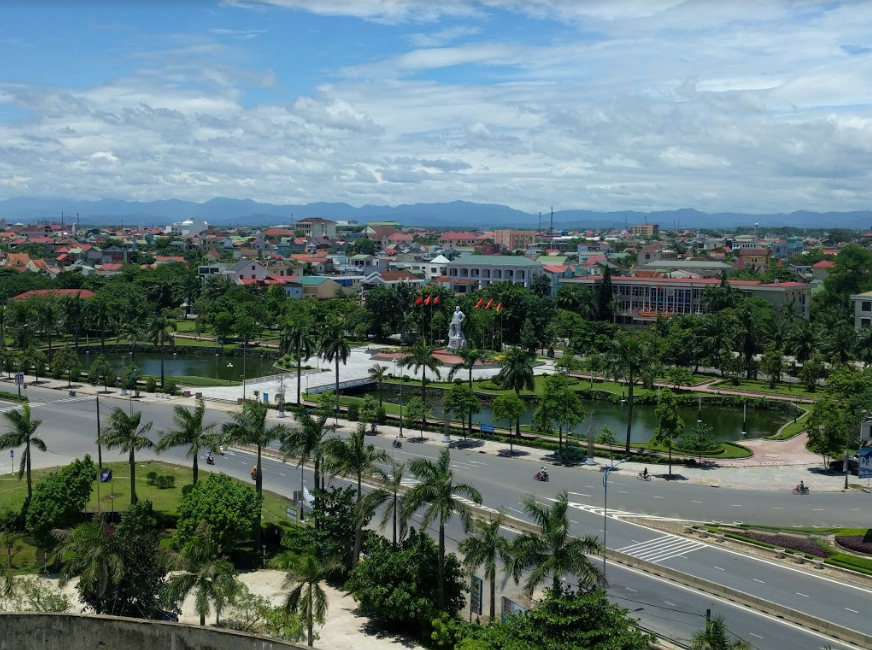 The province is 4,737 square kilometers and has a population of over 600,000 of which 43.5% are of working age.  The rate of skilled workers is 32.8%.  At present the breakdown of the economy is 40.5% industry, 41% services and 18.5 percent in agriculture.  The province has a branch of Hue University, 2 colleges, 4 vocational schools  and several general vocational centers.
Major agricultural products produced in the province include rice, coffee, rubber, pepper, timber and resin.  Quang Tri has approximately 75 kilometers of coastline and is a major source of seafood and aquaculture products.    Mineral deposits include limestone, gold, titanium and natural gas.
Quang Tri has much potential for further economic development especially by exploiting the links over the East West Economic Corridor to Laos, Thailand and Myanmar.
---
About the Author:
Christopher W. Runckel, a former senior US diplomat who served in many counties in Asia, is a graduate of the University of Oregon and Lewis and Clark Law School. He served as Deputy General Counsel of President Gerald Ford's Presidential Clemency Board. Mr. Runckel is the principal and founder of Runckel & Associates, a Portland, Oregon based consulting company that assists businesses expand business opportunities in Asia. (www.business-in-asia.com)
Until April of 1999, Mr. Runckel was Minister-Counselor of the US Embassy in Beijing, China. Mr. Runckel lived and worked in Thailand for over six years. He was the first permanently assigned U.S. diplomat to return to Vietnam after the Vietnam War. In 1997, Mr. Runckel was awarded the U.S. Department of States highest award for service, the Distinguished Honor Award, for his contribution to improving U.S.-Vietnam relations.
About the Author:  

Christopher W. Runckel, a former senior US diplomat who served in many counties in Asia, is a graduate of the University of Oregon and Lewis and Clark Law School. He served as Deputy General Counsel of President Gerald Ford's Presidential Clemency Board. Mr. Runckel is the principal and founder of Runckel & Associates, a Portland, Oregon based consulting company that assists businesses expand business opportunities in Asia. (www.business-in-asia.com)

Until April of 1999, Mr. Runckel was Minister-Counselor of the US Embassy in Beijing, China. Mr. Runckel lived and worked in Thailand for over six years. He was the first permanently assigned U.S. diplomat to return to Vietnam after the Vietnam War. In 1997, Mr. Runckel was awarded the U.S. Department of States highest award for service, the Distinguished Honor Award, for his contribution to improving U.S.-Vietnam relations.About the Author:  

Christopher W. Runckel, a former senior US diplomat who served in many counties in Asia, is a graduate of the University of Oregon and Lewis and Clark Law School. He served as Deputy General Counsel of President Gerald Ford's Presidential Clemency Board. Mr. Runckel is the principal and founder of Runckel & Associates, a Portland, Oregon based consulting company that assists businesses expand business opportunities in Asia. (www.business-in-asia.com)

Until April of 1999, Mr. Runckel was Minister-Counselor of the US Embassy in Beijing, China. Mr. Runckel lived and worked in Thailand for over six years. He was the first permanently assigned U.S. diplomat to return to Vietnam after the Vietnam War. In 1997, Mr. Runckel was awarded the U.S. Department of States highest award for service, the Distinguished Honor Award, for his contribution to improving U.S.-Vietnam relations.SaveSave
SaveSave
SaveSave