In June, 2017 Runckel & Associates President, Chris Runckel, spoke at the ICEF, the International Consultants for Education and Fairs Asia Pacific meeting of International educators and student recruitment professionals in Ho Chi Minh City, Vietnam.
This was the largest meeting of international educators and student agents in Vietnam to this day. Mr. Runckel spoke on How to Legally and Ethically Work with Student Recruitment Agents in Vietnam and ASEAN. He also gave attendees background on why Vietnam has done so well economically and should continue to outperform others in the region in the near term.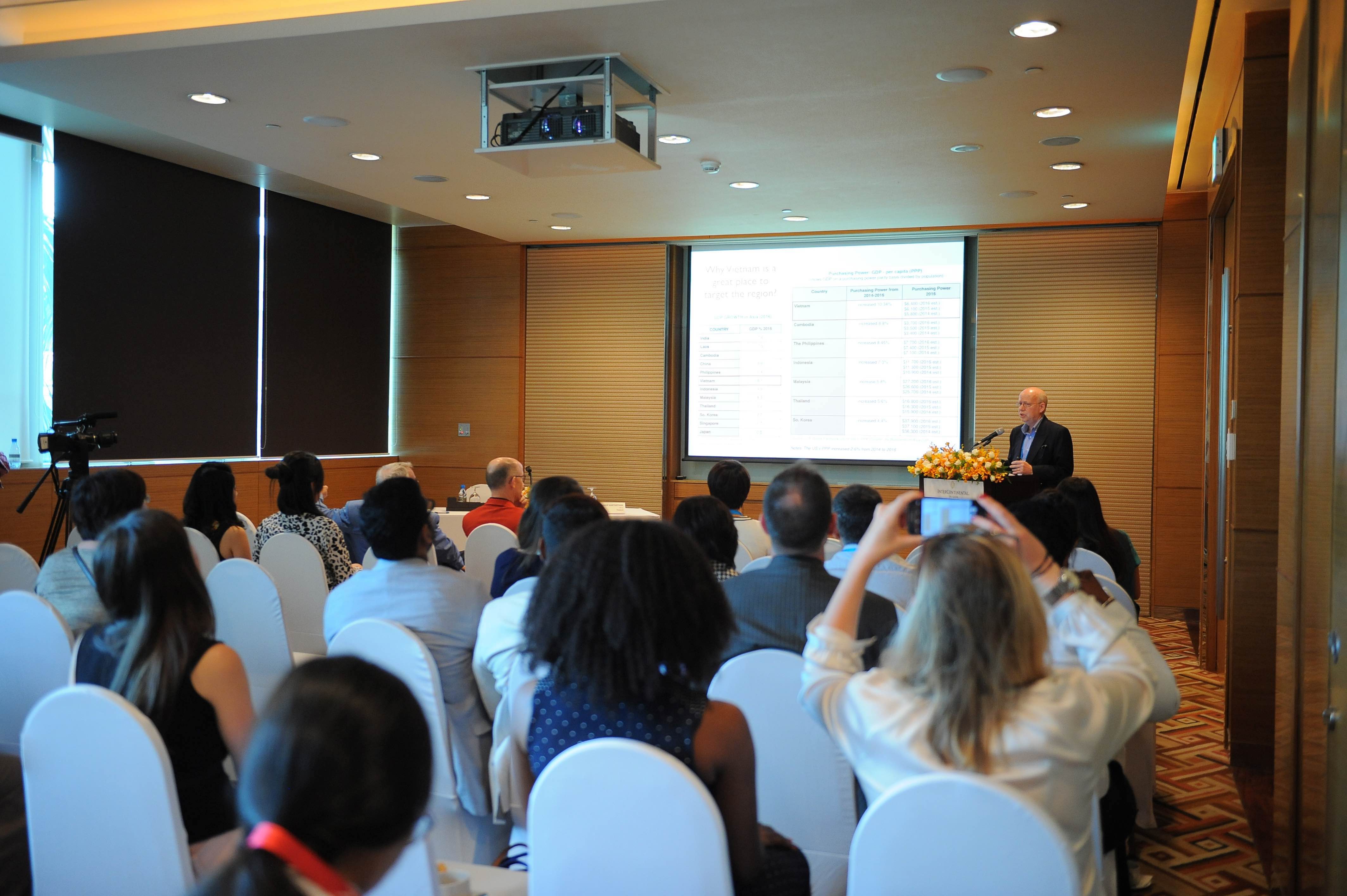 Later Mr. Runckel spoke at the opening of the Access American Education(AAE)'s International Education Fair. This years fair involved 55 US and other education providers seeking to recruit Vietnamese students for additional studies.
Mr. Runckel also met with government and local education providers to discussed improved collaboration and additional programs.
Vietnam remains a highly attractive venue for engaging with Vietnamese students interested in increasing opportunities for additional studies. The AAE fair in Ho Chi Minh City attracted in excess of 400 parents and students and the later AAE fair in Hanoi attracted only slightly less in total.
SaveSave
SaveSave