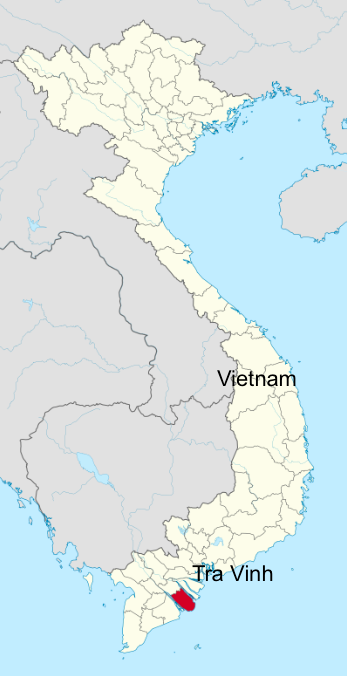 On Monday, July 24, 2017 Becamex Deputy CEO Pham Ngoc Thuan led a large delegation of international marketing specialists from the US, Canada, Europe, Japan, Korea, Greater China and Thailand to meet with province authorities headed by Chairman of the People's Committee Dong Van Lam.
Tra Vinh is one of 13 provinces in the Mekong Delta.  Tra Vinh is a coastal province in the Southeast of the Mekong Delta region located between the Tien and Hau rivers, two branches of the Mekong River.  Tra Vinh has a total area of 2,341 square kilometers and a population of over one million people with 59% of them at working age.  The province economy is 39% agriculture, 20% industry and 35% services.
Tra Vinh has good infrastructure including National Highways 53, 54 and 60.  It is 130 kilometers away from Ho Chi Minh City and 70 kilometers away from Can Tho City.  The province has a big seaport near the province capital capable of handling 20 million tonnes of cargo each year and receiving container vessels of up to 50,000 DWT.  The provinces has one large and well established university – Tra Vinh University which dates from the early 1960s and was set-up with Canadian assistance has over 22,000 students and nearly 1,000 staff.
Trà Vinh has agreed to work with Becamex to expand industrial zones and other infrastructure in the province and to better help the province focus on attracting domestic and international food processing, fruit, seafood and aquaculture processing, light industry, electronic and electrical products, basic chemicals, garments, leather footwear, oil refining, deep seaport and airports, as well as administrative services, education, training and scientific research, along with cultural exchanges, tourism and entertainment.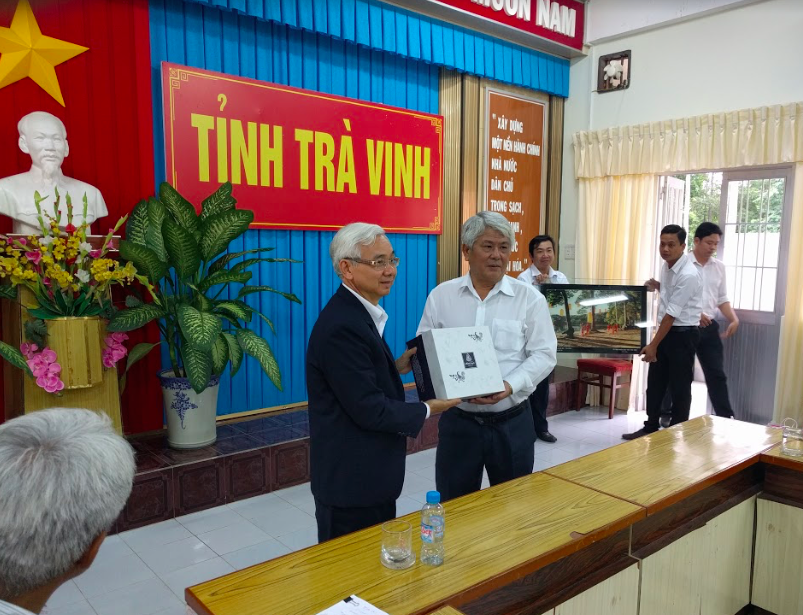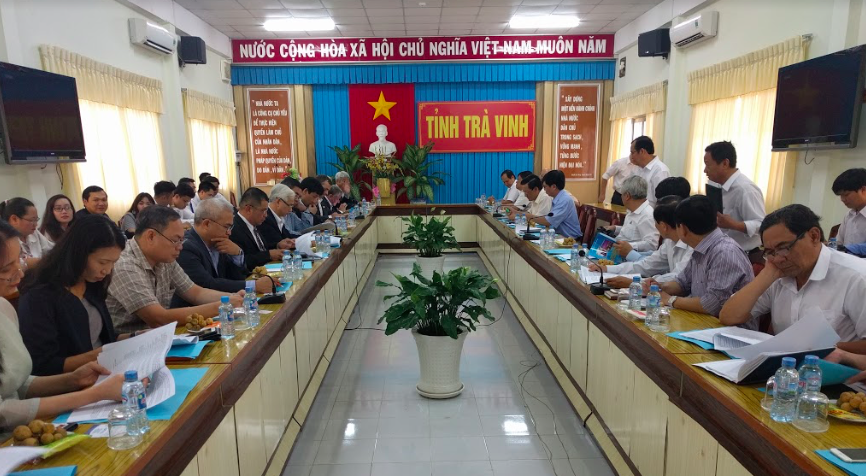 The province has three industrial parks and one economic zone.  Covering more than 39,000 ha in Trà Cú and Duyên Hải districts, Định An is one of eight key marine economic areas nationwide, with favorable conditions to develop a sea-based economy, electricity, petrochemicals, shipbuilding, navigation services and tourism.   The zone is located in conjunction with a large electrical generating plant of 4,200 MW which promises electrical supply for the entire region.
A manmade canal connects the Hau River to the sea for ships of 20,000 tonnes to enter the Hậu River was recently completed and is facilitating domestic and international trade.
Tra Vinh has attracted 161 investment projects including 32 foreign direct investment projects and creating over 40,000 jobs.  So far, Định An economic zone has attracted 29 projects with total registered capital exceeding VNĐ151.3 trillion (US$6.65 billion) and generated nearly 2,500 jobs.
Phạm Văn Tám, head of the management board of Trà Vinh economic zones, and other province leaders have suggested devising more incentives, apart from policies, to exempt or reduce land rent, corporate income tax, personal income tax and import-export tax.
Businesses will get land clearance compensation and support to make environmental impact evaluation reports, register for intellectual property protection, apply technologies to upgrade productivity and quality of products, and receive assistance in vocational training.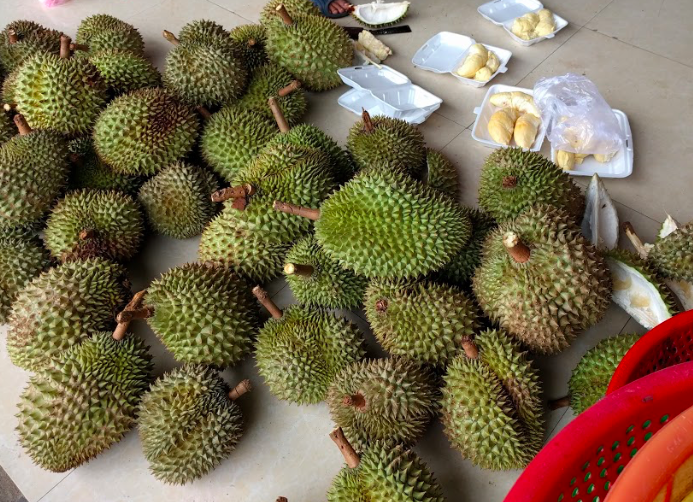 Photos: Some good fruits in Tra Vinh: Durian (above) and Pomelo (below)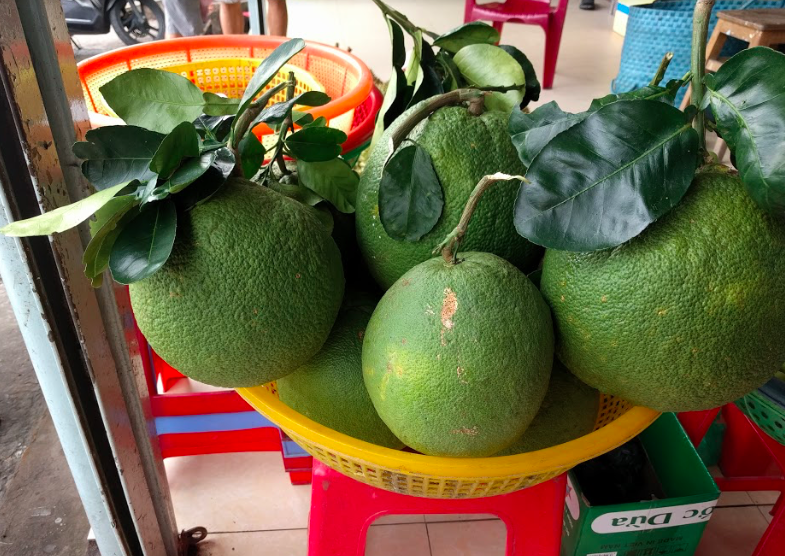 ---
About the Author:  

Christopher W. Runckel, a former senior US diplomat who served in many counties in Asia, is a graduate of the University of Oregon and Lewis and Clark Law School. He served as Deputy General Counsel of President Gerald Ford's Presidential Clemency Board. Mr. Runckel is the principal and founder of Runckel & Associates, a Portland, Oregon based consulting company that assists businesses expand business opportunities in Asia. (www.business-in-asia.com)

Until April of 1999, Mr. Runckel was Minister-Counselor of the US Embassy in Beijing, China. Mr. Runckel lived and worked in Thailand for over six years. He was the first permanently assigned U.S. diplomat to return to Vietnam after the Vietnam War. In 1997, Mr. Runckel was awarded the U.S. Department of States highest award for service, the Distinguished Honor Award, for his contribution to improving U.S.-Vietnam relations.
About the Author:  

Christopher W. Runckel, a former senior US diplomat who served in many counties in Asia, is a graduate of the University of Oregon and Lewis and Clark Law School. He served as Deputy General Counsel of President Gerald Ford's Presidential Clemency Board. Mr. Runckel is the principal and founder of Runckel & Associates, a Portland, Oregon based consulting company that assists businesses expand business opportunities in Asia. (www.business-in-asia.com)

Until April of 1999, Mr. Runckel was Minister-Counselor of the US Embassy in Beijing, China. Mr. Runckel lived and worked in Thailand for over six years. He was the first permanently assigned U.S. diplomat to return to Vietnam after the Vietnam War. In 1997, Mr. Runckel was awarded the U.S. Department of States highest award for service, the Distinguished Honor Award, for his contribution to improving U.S.-Vietnam relations.SaveSave
SaveSave
SaveSave